Expert Energy
Management
Services for Ohio
Businesses
Brakey Energy is an independent, strategic Ohio energy management partner, a powerful advocate for your interests, and a full-service, one-stop resource for controlling the cost of energy in Ohio.
Our energy management experts can guide you through Ohio's complicated energy regulations and help you gain a competitive advantage by lowering your energy costs.
Our expertise and professional services can solve some of your most complex and costly energy challenges:
Electric Generation and Natural Gas Procurement
Brakey Energy has negotiated hundreds of commission-free third-party electric generation and natural gas contracts for commercial and industrial clients. We will shop your load with various suppliers, getting you not only the best price, but also the right product and contract terms for your unique load profile.
Learn More
Capacity Cost Management
Capacity costs in Ohio are calculated based on your contribution to the grid's highest peak demand intervals. Our energy experts can help you lower capacity costs through Coincident Peak management or choose the best curtailment service provider to enroll in an emergency demand response program for your company.
Learn More
Transmission Cost Management
FirstEnergy-Ohio, AEP-Ohio, and Dayton Power & Light have created transmission pilot programs that allow qualifying customers to pay for transmission using an alternative rate methodology. Brakey Energy can help you determine if you qualify, if you would save money under the pilot program, and help you qualify and enroll.
Learn More
On-Staff Legal, Engineering, and Rate Analysis Expertise
The Brakey Energy team includes on-staff counsel, engineers, and rate analysts who review and negotiate Ohio commercial and industrial energy contracts and provide technical assistance. We have unmatched skill in auditing and reverse-engineering utility bills to uncover savings opportunities.
Learn More
Energy Efficiency Rebates and Riders
Our energy specialists can assist you in securing energy efficiency rebates associated with the energy efficiency and peak demand reduction requirements mandated by Ohio law. We also can help you achieve exemption from the energy efficiency and peak demand reduction rider, a hidden surcharge on your electric bill. Based on your utility and rate schedule, Brakey Energy can assist with applications and compliance requirements.
Learn More
Energy Efficiency Audits
Brakey Energy's energy engineer and Certified Energy Manager® can help you find ways to save and conserve energy by providing a Level 1 energy audit. We will do an on-site evaluation and provide an accompanying report at no additional charge. Our staff will meet with you and walk through your facility to evaluate existing equipment and operations, including but not limited to your building envelope, lighting, motors, HVAC, compressed air, and process heating/cooling. The length of the audit will depend on the size and scale of your facility and operation.
Learn More
Ohio kWh Tax Assistance
Brakey Energy can help you apply to self-assess the Ohio kilowatt-hour tax if you consume more than 45 million kWh per year at a "single location." This can significantly reduce your electric bills.
Learn More
Natural Gas Sales Tax Exemption Assistance
We can help you apply for a sales tax exemption on natural gas consumed at your facilities in processes. Depending on the amount of natural gas you consume, this can result in very large savings.
Demand Response
Brakey Energy can help implement, manage, and weigh the benefits of participation in demand response programs. Large energy users that have the ability to shut down processes during peak load times can take part in demand response programs and receive compensation.
Representation in the Ohio Energy Leadership Council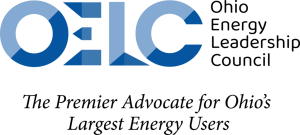 Brakey Energy provides our clients with representation in the Ohio Energy Leadership Council (OELC). OELC is a large trade association whose mission is achieving reliable electricity at reasonable prices. Brakey Energy employees attend and represent clients' interests at all OELC meetings.
Learn More
Representation in Select PUCO and FERC Cases
Through OELC, Brakey Energy secures representation for our clients in select Public Utilities Commission of Ohio (PUCO) and Federal Energy Regulatory Commission (FERC) cases, such as utility distribution and transmission rate cases.
Learn More